It's Beginning to Look a Lot Like...Chuckmas
Chuck Hughes has had a big year. After continuing to run a successful restaurant day in and day out, moving into a new house and still finding time to shoot cooking shows on his days off, most people would be ready to curl up for a long winter's nap. But not Chuck! This year, he's cooking up a brand new holiday celebration: Chuckmas.
Chuck's passion for food, family and friends never fades, and the Christmas season is no exception. This year, he is hosting his first ever Christmas dinner with the help of his girlfriend Sabrina (sorry, ladies - he's taken!).
Chuck and Sabrina blend his French-Canadian background with her Russian and Jewish heritages to create new traditions of their own. And while Sabrina is in charge of decor and ambiance, Chuck makes some of the most delicious holiday dishes you've ever tasted.
Catch Chuckmas tonight at 8PM. Here's a peek at what Chuck has in store...
With Chuck's mom's traditional Carrot Cake recipe, complete with totally-chompable walnuts candied with maple syrup, how could you go wrong?
Craving something indulgent to cap off this holiday feast with your coffee? You'll dream sweet dreams after a bite of Chuck's Sucre a la Creme:
More Chuck Hughes on Cooking Channel: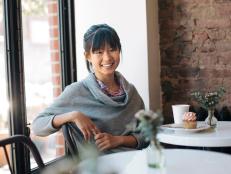 Ultimately, the show is about making the best of any situation you're in. And that skill, my friends, is applicable everywhere.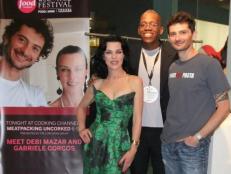 Get familiar with The Cooking Channel, a network for food people, by food people.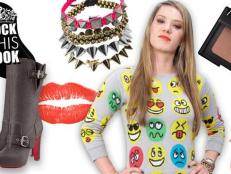 See how to rock Nadia G.'s style from the Bucket List episode of Nadia G's Bitchin' Kitchen.