Perfect Your Grillin' and Chillin' with the Man Fire Food Grilling Guide
There is nothing better than flame-grilled meat, but to achieve grilling perfection, you have to prepare accordingly, whether it's getting the correct coals, starting your fire the right way or monitoring your food properly to make sure it doesn't get burned to a crisp.
Check out our handy-dandy infographic for your ultimate guide to grilling, from first light to the amazing bite of a perfectly seared steak:
To see how some chefs are taking the art of cooking with flames to new levels, watch Man Fire Food every Tuesday at 8pm ET.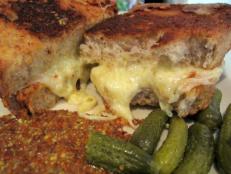 Get top tips for making grilled cheese sandwiches from Cooking Channel's cheese expert, Jason Sobocinski.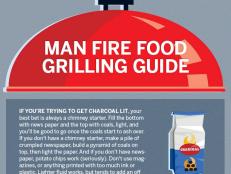 Barbecue like a pro with this easy grilling infographic from Cooking Channel.