Thirsty Thursday: Shoot A Wild Turkey Cocktail
In our humble opinion, Thanksgiving is superior to any other day of the year. In an effort to make this year's feast the best of all time (sorry, Pilgrims and Wampanoag tribe), we're bringing you the recipes, how-tos and decorating ideas to help you become a Turkey Day pro.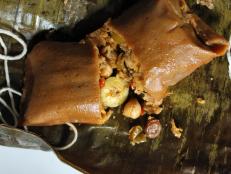 Make Puerto Rican pasteles, or tamales, for the holidays with this recipe from Cooking Channel.