Please join me in a quick thought experiment:
Do your gastric juices respond to the words Douglas fir? Favorably?
Does your mind draw any association between 'Christmas tree' and ' edibility'?
To your way of thinking, is 'Nordic' more suggestive of a cuisine or a climatic condition?
Do 'yumberries' and 'cloudberries' sound craveable? Snackable? Quaffable? Or more like the work of a kindergarten-age Donald Draper?
Do the words borojó, aguaje, or myoga signify anything to you?
In the worlds of food and beverage product development, where it pays to be a step ahead of current trends, there's a lot riding on these questions. And if flavor companies, food industry forecasters, and restaurant consultants are correct, as we get further into 2011 your answers to the above are likely to change.
We always find the predictions that issue from trade mags and food technologists to be among the most valuable sources for insight into our flavor future. So what'll we be acquiring a taste for next year?
The folks at Sensient Flavors are putting their money on, among other things, hibiscus. It's a tart, cranberry-like flavor that we've noticed increasingly showing up in cocktails, boosted by the recent Tiki trend. Food Processing Magazine has its eye surge in the use of domestic superfruits like cherries and blackberries as a 'functional food' ingredient. The foraging trend seems to have caught the eye of the trend trackers at Packaged Facts, who included the aforementioned Douglas Fir (the aromatic needles apparently have a citrus-y flavor and can be used as an herb, like rosemary) and cloudberries (a tart alpine/arctic berry used in some Nordic cooking) in their list of predictions. And finally, in the world of confections, Specialty Food Magazine suggests we can expect citrus flavors to increasingly take up residence with chocolate. If that means we can expect more recipes like Emeril's Velvet Chocolate Torte with Clear Orange-Caramel Sauce, you'll get no complaints here!
For more on what's in store for the rest of the year, peer into these crystal balls:
What to Expect in Confections, Specialty Food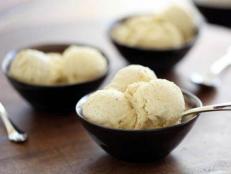 Learn how to make homemade ice cream. This vanilla ice cream recipe from Cooking Channel serves as a base for many flavors, from chocolate-fudge to maple-pecan.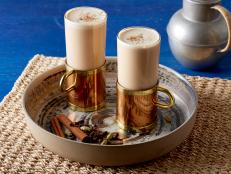 Before your spices expire — because most do within a year — try blending a few of them up for delicious DIY spice blends.