Geek-A-Licious: Science Never Tasted So Good
Ted Russin is a man of science and a foodie of the highest order, and he's bringing geekdom and all its glory back into the kitchen where it belongs. Ted is teaming up with top chefs to solve their kitchen conundrums using a touch of scientific inspiration.
Ted pushes the boundaries of familiar foods like eggs, corn and gravy and transforms them into new tastes and textures. Basketball-sized souffles, savory sorbets and bouncy gravy balls — Ted turns his kitchen into a playground tonight on Geek-A-Licious.
The show is sure to challenge everything you know — or think you know — about food. But you need not worry... in Ted Russin's kitchen, science never tasted so good. Catch it all tonight at 8pm ET.
Ted gives his latest creation a test run — jello you can jump on. Tune in tonight at 8pm ET to find out how it went!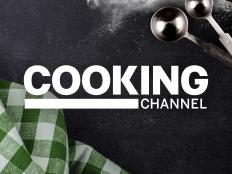 This blogger has decided to drink ten whole cans of Coke each and every day, to see if it will wreak havoc on his body. Spoiler alert: It does.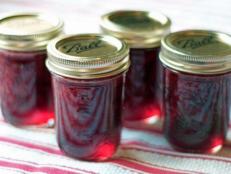 Savor the sweetness of strawberries all year long with this easy jam recipe. Start simple with our basic strawberry jam, then give one of our variations a try.