Hump Day Snack: Olympians Who Eat Their Medals
We've put together our best gold and silver recipes after the jump so you can live like an Olympic champion.
Nothing is more soothing for the mind or body than Nadia G.'s traditional chicken soup.
Comforting, easy and healthy: the ultimate trifecta.
Like the vaulters in London, you'll flip over Bobby's homemade Bourbon Molasses Butter.
A club in London is offering Olympians a $3149 cocktail served with gold rings.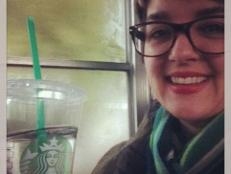 This woman named Beautiful Existence (her real name according to her website) has challenged herself to eat and drink only at Starbucks in 2013.