Rice Krispies Treats Go Compost for Valentine's Day
Get Cooking Channel's spin on the Rice Krispies Treats recipe -- Compost Crispy Treats for Valentine's Day. These heart-shaped treats are perfect for the holiday.
The "compost" cookie at Momofuku Milk Bar in NYC inspired these crispy rice treats. They have everything but the kitchen sink in them: pretzels, Oreos, milk chocolate and potato chips. These are all added to the rice cereal and tossed with buttery marshmallows, and it's seriously tasty. You can add any of your favorite snack foods to the recipe. Just chop them up so you can press the treats into a heart shaped cookie cutter. They are perfect to make with kids but, really, adults love them just as much.
Compost Crispy Rice Treats
Makes: about 12 3-inch heart shaped treats
Pinch salt (make it a large pinch)
1 10-ounce bag marshmallows
4 ounces milk chocolate, chopped
1/4 cup crushed potato chips
Line a cookie sheet with greased parchment (or wax paper).
Melt the butter over low heat, add the vanilla, marshmallows and salt. Stir until completely melted and smooth.
Dump in the pretzels, oreos, chips and chocolate (or whatever goodies you've chosen).
Add the rice cereal and stir together.
For a Valentine's treat, grease a heart shaped cookie cutter with grease and quickly press the rice mixture into it. Work quickly so the mixture doesn't stiffen up too much.
You want to work on greased parchment paper or wax paper so the treats won't stick.
Wrap them immediately after shaping or they will get too hard.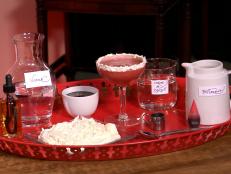 What's wrong with most red velvet cupcakes? According to Classy Ladies Alie & Georgia, it's the lack of vodka. So they fixed that.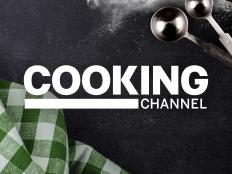 A dribble of this easy homemade Valentine's Day liqueur will turn even the cheapest sparkling wine into an absolute aphrodisiac.