Sifted: Secret Ingredient Cookies, Football Fare + More
5 Hot Links We're Loving:
Put an end to lunchtime boredom with these quick and easy lunch ideas.
Cookie bars are suitable for most every occasion -- after-school snack time, Football Sundays, birthday parties and just because.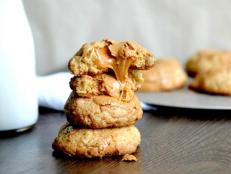 Get Cooking Channel's take on the best in food news, recipes and more from around the web, including recipes for banh mi and light summer desserts.