Web-Exclusive: Watch Chuck Hughes Get a Tattoo
By:
Cooking Channel Staff
The easternmost city in North America, St. John's, Newfoundland, sits right where Arctic currents meet the warm Gulf Stream. That combination produces some nasty weather, the greatest fishing ground the world has ever known and some killer restaurants all located on Water Street. For Chuck Hughes tonight at 10pm, that means learning to make some interesting dishes like Moose Bourguignon and Fisherman's Tea -- and then commemorating the whole St. John's experience with a new tattoo of a baby seal.
Watch him get inked in our web-exclusive video:
[SNAP path="videos/getting-inked-in-newfoundland" vid="

0211079

"]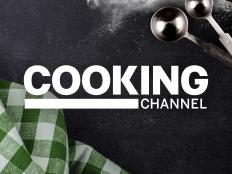 Find Chuck Hughes' favorite restaurants on America's most famous streets.