How to Get Kids to Eat Healthy
By:
Cooking Channel Staff
Good to Know's Dan Pashman has two children and hosts the James Beard Award-nominated food podcast The Sporkful. Those are pretty good credentials for understanding what kids want to eat (hint: usually something fried and other than vegetables.)
For those parents who've set far-out goals like getting their kids to intake a bit of nutrition this year, Dan has some fail-safe tips on creating less-fatty, baked versions of kids' favorite meals that they're sure to devour (hint #2: replicated texture.)
Watch how to make kids' favorites healthier after the jump:
[SNAP path="videos/healthy-takes-on-kids-meals" vid="0211572"]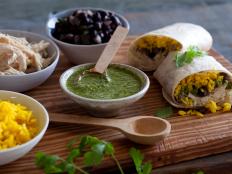 Make meals that are better and healthier than takeout in under 30 minutes with these recipes for Chinese, Thai, Indian and Mexican food.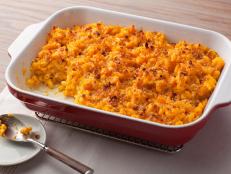 Try Cooking Channel's healthy, low-calorie comfort food makeovers for macaroni and cheese, chicken pot pie, fried chicken, cupcakes, pizza and more.
Get healthy vegetable bread and cake recipes on Cooking Channel.