Hump Day Snack: Girl Scout Macarons
Got Girl Scout cookies on your mind? Preorder sales might have started in January, but today marks the 102 nd year since Girl Scout founder Juliette Gordon Low officially registered the first 18 girl members in Savannah, Ga. If you haven't been able to get your hands on a box, don't fret! In a nod to the Girl Scout Law, we are being friendly and helpful and making the world a better place with this recipe for Samoa-inspired Macarons. Crisp and chocolate-y on the outside with a chewy, moist filling of caramel and toasted coconut, these macarons are simply delightful, just like their Girl Scout cookie counterpart. And if you still want to celebrate with the real deal and support Scouts across the nation, the organization offers a "Cookie Finder" app, so you can track down the closest place to stock up on Thin Mints, Tagalongs and the rest of your favorites before they're gone.
Celebrate with more of Cooking Channel's Girl Scout cookie-inspired treats: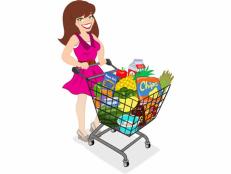 Want to pack your pantry the HG way? Here are Lisa Lillien's TEN Hungry Girl staples.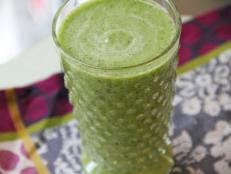 Get a great start to the day with Kelsey Nixon's recipe for a Green Smoothie. It's healthy, delicious and easy to make plus clean up. Win-win!