It's Pi(e) Day, Any Way You Slice It
Today is the one day of the year when bakers, mathematicians and dessert fiends can all gather together for one homonymous celebration: pi day. That's right, today, 3/14, is a chance to nod in thanks to 3.14159265358979323846264... with a good old slice of actual, scrumptious, fruit (or cream or chocolatey or meringue-topped) pie. So in celebration of the crust-encased favorite, we wonder: what's your favorite kind of pie?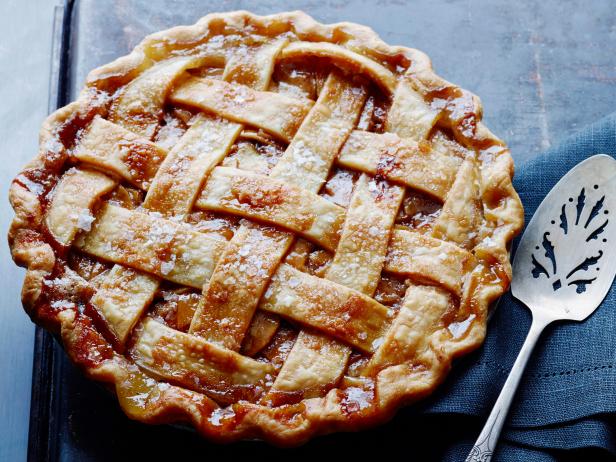 FOUR AND TWENTY BLACKBIRDS SALTED CARAMEL APPLE PIE Melissa and Emily Elsen Unique Eats/Desserts Cooking Channel Butter Pie Crust, Salted Caramel, Sugar, Unsalted Butter, Heavy Cream, Sea Salt, Apple Filling, Lemons, Apples, Apple Filling Seasoning, Raw Sugar, Flour, Ground Cinnamon, Ground Allspice, Nutmeg, Angostura Bitters, Egg, Mandolin, Pastry Brush
Matt Armendariz, 2014, Television Food Network, G.P. All Rights Reserved.
Top pies from Cooking Channel:
Pi Day is a great day to celebrate mathematics and a greater day to eat pie.