Sifted: Brioche with Sour Cream Custard, Plum Upside Down Cake + More
Making bagels at home isn't the easiest DIY project. Instead, opt for a yeasty, no-hole bialy. Baked without boiling, these homemade Bialys by Eat the Love have sautéed onions loaded in the center.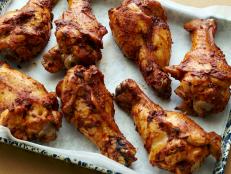 Take your pick of party-perfect recipes for turning your backyard into a barbecue pit.