Make meals that are better and healthier than takeout in under 30 minutes with these recipes for Chinese, Thai, Indian and Mexican food.
When it's dinner and you need to put food on the table, it can be tempting to just phone in an order from a favorite nearby restaurant. But lots of take-out food is rife with too much salt, sugar and oil — and not enough vegetables! The truth is, many of your favorite take-out meals can be made healthfully and just as quickly (most in under 30 minutes, which is faster than it takes to get delivery!)
Here are 17 recipes to try, no matter what you're craving: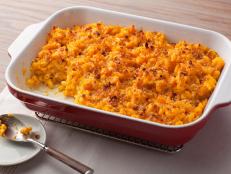 Try Cooking Channel's healthy, low-calorie comfort food makeovers for macaroni and cheese, chicken pot pie, fried chicken, cupcakes, pizza and more.