Watch Brunch @ Bobby's Season 5 Premiere
By:
Cooking Channel Staff
Did you miss yesterday's season 5 premiere of Brunch @ Bobby's? Do you think waffles hit their innovative peak with Eggo Wafflers? Would you like a wine smoothie?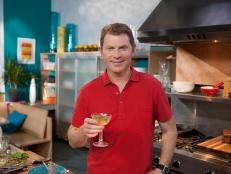 Learn more about Bobby Flay host of BBQ with Bobby Flay and Brunch @ Bobbys and about grilling barbecue and summer cooking.