Review: Game of Thrones Three-Eyed Raven Beer
Here's how the new Three-Eyed Raven-themed saison stacks up.
By:
Cooking Channel Staff
Game of Thrones' fifth Season premieres April 12, and the latest Ommegang beer collaboration with the show comes out April 6 to help subdue your anticipatory nerves (without Jaime Lanister shoving you out a window). Here's how the new Three-Eyed Raven-themed saison stacks up:
It's thematically on the beak because it looks very dark and ominous -- you'd expect it to taste thick and full, stout-like -- but it turns out to be light with floral roots. That's so three-eyed raven! The label art, an aspect of beer consumption that, for better or worse, never gets much recognition, uses concept art from the show and is worth checking out on its own. On the downside, everything we've heard speculates the three-eyed raven won't play a part in any Season 5 storyline. But that's not enough of a fault to keep this ale from taking flight.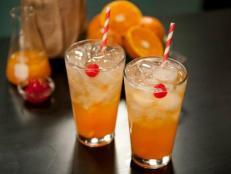 Alie and Georgia find inspiration in the hotdog for their refreshing beer-based cocktail.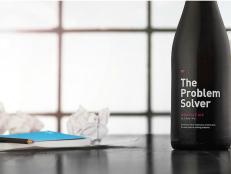 A new Danish beer is equipped with a graph that lets people know when they've imbibed enough alcohol to reach their creative peak. The goal here is for people to stop afterwards. Wishful thinking guys.