Watch the Rev Run's Sunday Suppers' Premiere Online
Rev Run has a mission to bring all his kids who have moved away from home back to the dinner table -- and he's using food as bait. On last night's Season 2 premiere of Rev Run's Sunday Suppers, Rev had been dreaming about his favorite bait: pizza. Naturally, he decided to bake up his first pie. In order to do it right, he spent time at his local pizzeria to pick up some tips. Watch the full episode after the jump (no cable provider required).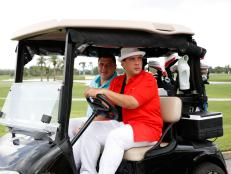 Watch the Pizza Masters Season 2 premiere online for free.