Match the Right Steak to Your Dad's Personality For Father's Day
It's time to think long and hard about the perfect steak to grill for dad with our easy personality match-up.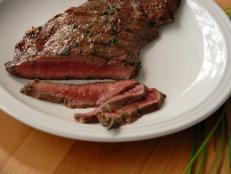 This Father's Day, treat Dad to a menu of perfect grilled steak, plus great cookout sides and a decadent chocolatey sweet. Now go get grilling!