Meet Nadia G from Bitchin' Kitchen
You sampled our Fall Preview so check out Bitchin' Kitchen with Nadia G -- one of Cooking Channel's new series. This Queen of Kitsch and Kitchen rose through the ranks on YouTube before landing her first cooking show. She now hosts Bitchin' Kitchen on Cooking Channel beginning Wednesday, October 6th at 10:30pm ET.
Itchin' for Bitchin' -- why wait? Catch Nadia G. ( aka Nadia Giosia) on the Today Show Friday morning (September 24th) in the 10:00am hour. You'll definitely want to see this one in action... And check out all of our new shows in our Cooking Channel Fall Preview.
To keep fresh on Nadia G. and all of our new Cooking Channel shows and hosts ( while nabbing a bunch of recipes, techniques and other tasty morsels), sign up for the Cooking Channel Newsletter.
More on Bitchin' Kitchen: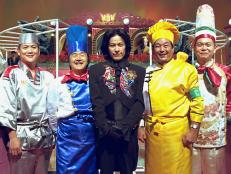 Learn more about the original Iron Chefs experts and ground-breakers for the cuisines they represent: Japanese Chinese Italian and French.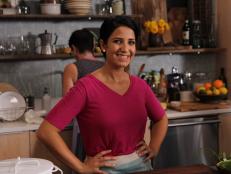 Meet the host of Cooking Channel's Simply Laura.