Can't-Miss Summer Appetizers
For casual summer get-togethers, you obviously don't want to create course after course of fussy foods, but it's always a good idea to have a few easy appetizers planned. Here are three reasons not to skip tasty teasers:
Simple small bites keep guests nibbling and chatting happily, especially when paired with a tasty signature cocktail.
Get (and keep!) the party going. Invite guests to come early and keep them chatting and lounging after dinner with inviting snacks like bowls of salsa and guacamole at the ready. For a cool, sweet and spicy twist try making this Jalapeno-Mango Salsa.
More Grilling and Summer Stand-Bys: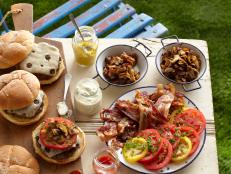 Fire up your grill for this collection of impressive outdoor-inspired recipes.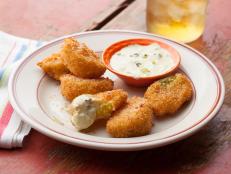 Get recipes for the best state dishes from across the country including lobster rolls from Maine, Key Lime Pie from Florida, Texas brisket and more.