Fall Fest: Carrot Recipes to Covet
Turn carrots into soup, salad, dessert and even jam with these clever ideas.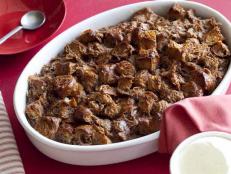 Skip traditional treats this Valentine's Day and make a decadent dessert that will keep you satisfied for days. These bread pudding recipes make enough for a celebratory crowd or can be a sweet treat for the whole weekend for you and your sweetie.