These Slow-Cooker Recipes Are the Closest Thing to a Robot Cooking for You
Slow cooker recipes for the summer, from tacos to mac and cheese to buffalo chicken sandwiches.
It may seem foolish to break out these heavy-duty pots that normally turn out hearty, cold-weather meals, but there really is no better time to put these pots to use for an easy-to-prep, summery spread.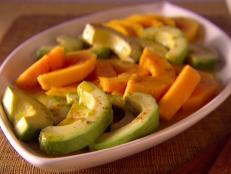 Stream full summer-themed episodes of Cooking Channel shows like Kelsey's Essentials, Extra Virgin, Everyday Italian and more.