Food People Picks: Top 10 On-Hand Spices
With a well-stocked spice cupboard you can add zest and zing to dishes at anytime.
Ground cumin – a savory spice for burgers, Tex-Mex and Thai dishes


Ground coriander – used in Mediterranean and Middle Eastern cuisine


Cinnamon – a warm spice with many uses, including cinnamon toast


Curry powder – for authentic Indian cooking


Fennel seeds – used with savory meats, salads and sometimes chewed raw


Italian seasoning – a nice blend of spices for pasta sauces and salads


Dry mustard – brings a nice, sometimes hot, edge to sauces and rubs; has a longer shelf-life than mustard spread


Paprika – from ground bell peppers, adds color and spice


Chili powder – don't make chili without it


Red pepper flakes – a favorite on pizzas and pasta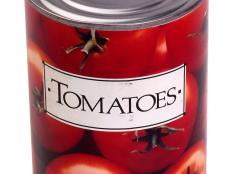 Minimize weeknight, last-minute fuss with a well-stocked pantry. Here's what to have on-hand.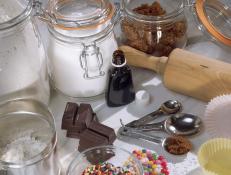 What you need on hand to make fabulous cookies, cakes, biscuits and other tempting baked treats.