Learn the meanings of Jamie's favorite words.
Bang it – mix it

Biscuit – cookie

Boxing Day – day after Christmas

Carry on – proceed

Chuck it – put in

Cracking – get going

Easy peasy – very simple

Hamper – gift basket

Hen Night – bachelorette party

Kitchen paper – paper towels

Lovely jubbly – really nice

Malarkey – blah blah blah

Mate – buddy

Muck around – have fun

Over the moon – happy

Pukka – excellent

Quid – slang for British money, equivalent to about U.S. $1.50

Spits – splatters

Whack it here – place in

Whiz it – mix together

Wicked – cool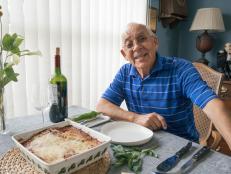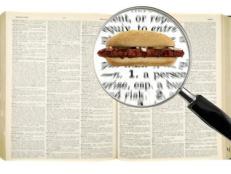 McDonald's wants Australia's MacQuarie Dictionary to add an official McWord to next year's edition.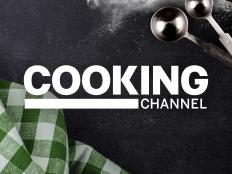 Learn more about Cooking Channels Jamie Oliver host of Jamie at Home and see how he cooks easy recipes using fresh fruits and vegetables from his own garden.