Meet the Host of Offbeat Eats.
Jim Stacy is a self-trained cook who marches to the beat of his own drum. He's done it all: run landmark bars, revamped a historic drive-in movie theater, built the South's most-famous corn dog truck and created one of Georgia's hottest new restaurants, Pallookaville Fine Foods. Jim has always been a champion of those who think a little differently from the status quo. Famous for his eccentric tastes, Jim has appeared on The Tonight Show with Jay Leno and Destination America.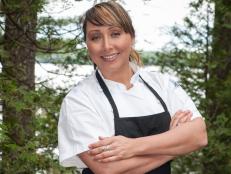 On Compete to Eat, Chef Jo Lusted helps prepare three-course feasts using whatever ingredients she can find in tiny pantries. We caught up with her to find out more about that experience.