Recipe Collection: Grilled Cheese
Grilled Cheese never goes out of style. Browse our many takes on the ultimate comfort food sandwich.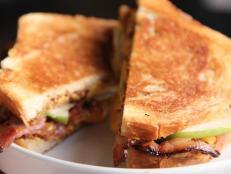 It's hard to improve upon the classic grilled cheese recipe, but we thought we'd give it a try. Here are three tips for upgrading your grilled cheese sandwich, plus a few new recipes to try out.