The grill can be just as good for your sweets as it is for your meats. Here are some tips for making desserts on the grill.
3 Tips for Making Desserts on the Grill

1. Take advantage of summer and use fresh, seasonal ingredients.

2. Turn traditionally savory dishes into a surprising and sweet end to your meal. Think dessert pizzas, paninis and more.

3. You can keep it simple. If your family or guests have just devoured a meal of steak or juicy burgers, simply grilled peaches might be just what you need.

Grilled Dessert Recipes to Try


Watch Now -- Flay vs. Symon: Dessert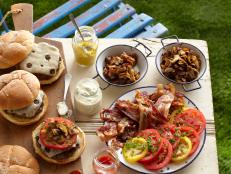 Fire up your grill for this collection of impressive outdoor-inspired recipes.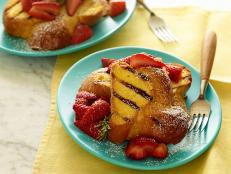 This season, try putting some char on everything you serve, whether it's appetizers, sides, desserts or even cocktails.