Food People Picks: Top 10 Baker's Pantry Items
What you need on hand to make fabulous cookies, cakes, biscuits and other tempting baked treats.
Baking Soda – leavening agent essential for baking and also cleaning and putting out grease fires


Baking Powder – another leavening agent


All-Purpose White Flour – makes pancakes, biscuits and so much more


Whole-Wheat Flour – adds protein and fiber to baked goods


Granulated Sugar – basic sweetener


Brown Sugar – another cooking and baking sweetener


Pure Vanilla Extract – a rich, nutty flavoring for many desserts


Eggs – always have at least six in the fridge


Chocolate – baker's and semisweet, plus cocoa powder


Butter – unsalted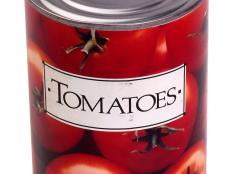 Minimize weeknight, last-minute fuss with a well-stocked pantry. Here's what to have on-hand.