Meet the cast and crew behind the Web-original series Fodder .
Brandon Gulya is a comedian. He improvises with Harold team Sandino and is a writer for Friday Night sketch team Stone Cold Fox. He grew up in New Jersey and attended Rutgers University. As a stand-up comedian, Brandon has opened for Mike Birbiglia, Michael Showalter and Bo Burnham. You can see him all over the Internet, reading poems and doing other silly things.
Brandon on Twitter
Brandon on Facebook
Mamrie Hart is comedic writer and performer living in Brooklyn. She hails from North Carolina where she earned her Bachelor of Arts in theater from UNC-Chapel Hill. When she isn't being a tiny fairy in a refrigerator, you can find her performing in the sketch duo BOF (best of friends), which was nominated for Best Sketch Group at the 2010 and 2011 ECNY awards. In addition to BOF, Mamrie hosts "Celebrity Funeral" at Upright Citizens Brigade Theater and teaches folks how to make drinks and make fun of celebrities in her Web series You Deserve a Drink. She really likes eating. Like, a lot.
http://mamrie.tumblr.com/
Mamrie on Facebook
Mamrie on Twitter

Grace Helbig is an American comedienne, actress and Internet personality. She is best known for creating the My Damn Channel Web series Daily Grace and as a correspondent on Attack of the Show! on the G4 network.

Geoff Lerer is a filmmaker/actor born in South Africa and raised on the mean streets of Toronto. After graduating from Toronto Film School and studying cinematography at NYU, he moved to New York where he works as an in-demand director of photography. Geoff is currently in post-production on his writing/directing debut feature Spencer.
http://geofflerer.com/
Geoff on Facebook
Geoff on Twitter

Gabe Liedman is a stand-up comedian and writer in New York City. He co-hosts the critically acclaimed weekly showcase Big Terrific, and he has appeared on VH1, This American Life, and WTF with Marc Maron.
http://gabeliedman.com
Gabe on Facebook
Gabe on Twitter
Matthew Mills is an Emmy-winning director/executive producer with more than 20 years experience working with moving pictures. He is the founder of Spacestation, a production company based in Brooklyn. Matthew is screen agnostic; happy to work in television, film and new media. Notable shows include MTV Unplugged, YouTube Live, Fodder, HP ePrint Live and Chapel Song, a music
video for the band, We Are Augustines (Winner, Silicon Valley Film Festival). Matthew is a member of the Park Slope Food Co-op and an enthusiastic home cook. His favorite food in the world is chicken fried steak.
Kate Riley is a New York City based comedic actress and writer. Kate has been a house performer at the Upright Citizens Brigade Theatre New York since 2009, and she can be seen in sketch and improv shows on both UCB NY stages. Kate has appeared on The Colbert Report on Comedy Central, The Onion News Network on IFC, Hoppus on Music on Fuse TV, The Next Great Baker on TLC, and in the long-running Awesome '80's Prom at Webster Hall. You can see Kate on the Web at UCBcomedy.com, CollegeHumor.com, and Landlinetv.com.

Jim Santangeli is an actor and writer in New York City. He has been studying and performing at the Upright Citizens Brigade since 2003. After graduating from Pace University in 1999, Jim went on to make a documentary film about old men sitting and drinking coffee. Depressed over the film's failure, Jim became an actor. He is... happier. Thank you.
http://jimaday.com/
Jim on Facebook
Jim on Twitter

Laura Willcox a writer, actor and improviser, performs regularly with her Harold Team Very Good Kiss at the Upright Citizens Brigade Theater in New York City and has also appeared in The Sit Down and Shut Up NYPD Variety Hour, as well as The Dharma Initiative Company Picnic at UCB. She has written, produced and appeared in countless videos with LandlineTV, which have been featured on Huffington Post, New York Magazine, Atom.com, CBS.com and Splitsider. And if you look real hard, you can catch her on a few promos and ads. She also helped develop the award-winning PBS Web series The Secret Life of Scientists and was also a featured blogger for the series' site.

Sasheer Zamata is a writer, performer and stand up comedian in New York City. She started taking improv and sketch classes at the Upright Citizens Brigade Theater after graduating from the University of Virginia and moving to New York in 2009. She writes and performs sketch on UCB's Maude Night, and she has a weekly show at UCBeast with her improv group, Doppelganger. She has written and performed in various online sketches and staged performances throughout the city. She's also really into those Twix ice cream bars. Have you had them? They're her jam right now.
http://sasheer.com/
Sasheer on Facebook
Sasheer on Twitter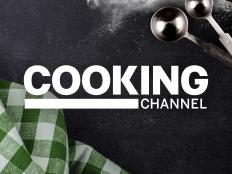 What qualifies these individuals to decide the right and wrong way to eat besides decades of focused trial and error?