Learn more about Simon Majumdar, Iron Chef judge and host of Back in Time for Thanksgiving on Cooking Channel.
Simon Majumdar is a food and travel writer, broadcaster and co-author of Dos Hermanos, one of the most popular food websites in the U.K. and internationally. GQ magazine recently called Dos Hermanos "Michelin Starred Blogging," and in 2008, Simon was voted one of the 1,000 most influential people in London by The London Evening Standard. He left his book publishing job in 2007 and set out on a quest to travel the world and "go everywhere, eat everything." The experience took him to more than 30 countries in one year and resulted in his best-selling memoir, Eat My Globe. He has continued traveling and eating around the world, and his latest book, Eating for Britain, was published in May 2010.
Tune in to Cooking Channel's new show Symon's Suppers as host Chef Michael Symon shares his favorite recipes for great food at home.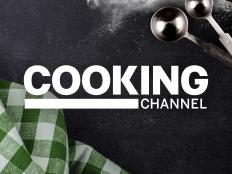 Learn more about Michael Symon host of Cook Like an Iron Chef.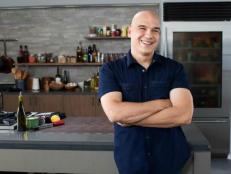 Chef Michael Symon, restauranteur, host of Symon's Suppers, Cook Like an Iron Chef and NBC's The Chew has a new message: Eat more vegetables.